Welcome to HAT Footy Tipping 2022
Log in
...TO ENTER YOUR TIPS...
---
Winner Round 9
Round 9 Winner: Michael Verrier (9/9) 152 points. (Actual 150)
Congrats to Michael - another long time supporter of HAT with 9/9 for getting all 9 tips correct. 3 others got 9, but Mike pipped them on total point by 1 point to get the choccies this week. Only 2 left in Hot Tips (James and Lola) - so keep an eye out soon for a relaunch of Hot Tip #2. Overall results can be found under Results - Round 9
Weekly Blog - Round 9/10 From Whit....
Round 9 is in the books with the standard couple of upsets. Saints beating cats was a slight upset, but the Gold Coast knocking over Fremantle was huge, considering Freo had only lost once for the year and were/are being touted as a Premiership threat. Granted, Gold Coast home games have been played mainly under water this year so the home ground advantage can't be undersold.
Historically, the top 8 is usually set by this time, with only the order changing, but with Port and the Bulldogs finding some mojo I can see the race for those final spots going down to the wire. Tigers have begun to look more like the 2020 Tigers as well, and Brisbane have the best forward line in the comp when they're all on the park, so all the talk about Melbourne being unbeatable is a bit premature for mine. This could be the MFCSS (Melbourne Football Club Supporter Syndrome) coming out in me, as one and a half good seasons isn't quite enough to wipe away the decades of misery bestowed on the Melbourne faithful prior to 2021.
---
This week's games
Sydney vs Carlton on Friday night. A big tick for the floating fixture, not quite sure this would have been considered a blockbuster at the start of the year but make no mistake, this is 100% match of the round. Two top 4 aspirants going at it under the roof at Marvel. I think Sydney will win but I'm hoping the Blues can knock them off, and someone puts Luke Parker into the stands for his carry on last week.
Geelong vs Port. Port are on a bit of a roll after their 0-5 start to the year, but Geelong in Geelong is one of the tougher assignments in footy. The narrow ground really suits the cats, mainly because the geriatrics in the side don't have to run as much. If Port can win this one, they are well and truly back, but it's a win to the cats for me. Expecting Geelong to win most of their home games then get blown off the park in finals. Again.
Can the Gold Coast take another big scalp? After beating the Swans and the Dockers in consecutive weeks, the club striving for legitimacy will be desperate to win this one. However, the dogs will be equally as desperate with their tenuous ladder position starting to become an issue, and they play Marvel Stadium well, and the Umpires LOVE them so they should win this one.
North vs Dees. Not even the most optimistic North fan or pessimistic Dees fan can see this going any other way than an easy win for the Dees. Probably won't be as big a margin as many think, the Demons tend to establish a lead then try and defend it, rather than really put a team to the sword. Expect North to clear the line (gamble responsibly).
Crows vs Saints. Crows can be a handful, particularly at home, but I fully expect Saints to win this one. I think they are a genuine top 4 side and top 4 sides shouldn't lose matches like this, particularly after a couple of stumbles against Port and the Dees.
Dreamtime at the 'G, Bombers vs Tigers. Until recently this looked like a bottom 4 clash, but the Tigers resurgence means it is starting to look a bit lopsided. I expect the Bombers to come out hard with all the flak they have been copping in the media this week, but they simply aren't a good enough football team to beat the Tigers at the moment IMO.
Giants vs Eagles. Could be the lowest attended game in the history of the AFL. Fickle Eagles fans have jumped right off their team now they are rubbish, and Giants don't have any fans, so I'm tipping a GWS win in front of 38 people in Western Sydney.
Hawks vs Lions. Pretty sure the Hawks easily won this fixture last year at a time their supporters wanted them to lose so they could get the 1st draft pick. Can't see it happening again though. Hawks have been plucky, but the Lions are currently the second best team in it and should be too powerful for the Hawks in Tassie.
Freo vs Pies. Over in the West, you'd think the Dockers should win this one. The Pies have showed enough this year to suggest they are in with a chance, but Freo's defensive systems will hold out against the Pies' all-out attack and they'll grind out the win.
Happy tipping everyone.
Disclaimer, I am historically very bad at tipping, so listen to my advice at your own risk.
Nick
---
Quarterly Tipping - 1st Quarter Winners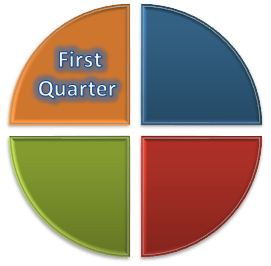 Glenn Wheeler
Lindsay Mctye
Zali Ryan
Tyler Carter
Lisa Harris
The second quarter has started from Round 6 for another 6 weeks, where you have a fresh shot at winning a quarter and prize money regardless of how you are going overall in the tipping...that's the beauty of HAT Footy Tipping - always many ways to win money and have your name up in lights. Make a real go at it to claim Quarter 2. First place is worth $100...Good luck!
HAT Update
Join our Facebook group.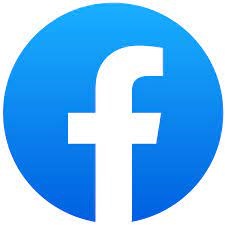 Payment - Entry Fee
If you haven't paid your entry fee, please head to the Payment page for all the details
---
Check out one of our promotonial posters for 2022: