Welcome to HAT Footy Tipping 2022
Log in
...TO ENTER YOUR TIPS...
---
Winner Round 21
Round 21 Winner: Loretta Lohberger 168 points. (Actual 185)
4 tippers got 8/9, three were in for the chance to win, with Shermo forgetting to put his tips in...what could have been! Loretta has the closest Game 1 total point, so takes home the choccies this round. Only 2 round to go and the top of the leaders table is tight. Good luck to all.
Good luck for Round 22!
Check out overall results Results - Round 21
Hot Tips 2 winners
THe following six tippers lost in Hot Tips since the only away winner was Melbourne and everyone had already used them. You share in the prize pool of $200
Richard Bennett
Alanna Cannon
Billy Godwin
Jarad Hughes
Diane Izbicki
Karen Jenkins
---
Weekly Blog - Round 21 by Craig
---
First up congrats to Kerry Gunn for taking the weekly win last week , and well done to Richard Bennett, Alanna Cannon, Billy Godwin, Jarad Hughes, Diane Izbicki, and , Karen Jenkins for managing to find a winner each week of the hot Tips 2 competition. It finished up being impossible in round 20 when 8/9 away teams lost, and everyone had already used the only winner, Melbourne.
A quick plug for our always improving results sheet. The trained monkeys have been working hard. You can see last week's version here: Round 20 Results. I particularly like the AFL Ladder Round By Round. You can use it to answer the trivia question: "Which team other than Geelong, Melbourne, and Brisbane, has held top spot on the AFL ladder for at least one round this season?" The answer might surprise you.
Anyway – on to round 21….
It all gets underway on Friday night with the battle for second place on the ladder, and

Melbourne's chance for revenge over Collingwood. Not many tipped

Collingwood on Queens Birthday, and I suspect that might be the case again this week. But, with 10 wins on the trot how can the Pies not be favourites?? It's a mystery.
Other finals shaping games over the weekend include:
Bulldogs v Freo at Marvel. With their season on the line I reckon the Dogs can get it done.
Geelong v St Kilda at Geelong. You'd expect the Cats to be too professional at home, and see St Kilda drop out of the eight. Sorry Brian.
On current form Port are likely to knock off the Tiges at home.
And Carlton's trip to the Gabba to face Brisbane is likely to be disappointing.
You're on your own for the other games, just make sure you get your tips in for the chance to win the week.
Happy Tipping.
---
NEW TIPPING ENTRY PAGE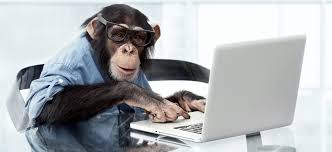 The trained monkey has finally put the bananas away and come up with the new tips entry pages (similiar to what it like on the old HAT Footy Tipping page). Ironically, the Survey Monkey method of entering tips is no longer.
You will notice that the tips showing for future rounds are tips based on your ladder predictions you did at the start of the season. Check out Rule #8 of how they are worked out. If you don't enter you tips for a certain round your ladder tips are used. So depending on how good your ladder was at the start of the year will be a factor here.
HAT Update
Join our Facebook group.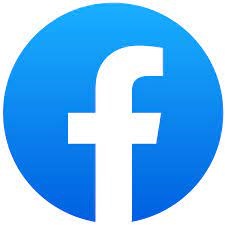 Payment - Entry Fee
If you haven't paid your entry fee, please head to the Payment page for all the details
Archive page
We have updated the Archive page on the website showing past winners back to 1994...do you know any of these learnered tippers?!
---
Check out one of our promotonial posters for 2022: